The UK is a popular place to visit for tourists and they mostly visit places like London, The Stonehenge, Edinburgh, and The Lake District. But do you know that on the far west part of the island there is a place where you can find natural beautiful landscapes that are filled with a rich history? Welcome to Wales!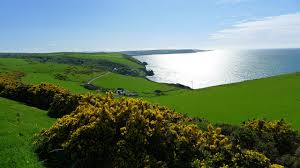 When you visit Wales, you will be able to find wide-open spaces, stunning national parks, history and culture. The country has North Wales, Mid Wales and South Wales. Cardiff is the capital of South Wales and offers great history and culture. The most popular tourist attraction of this place is the Cardiff Castle which is a large castle whose foundations are based upon a Roman fort.
The Mid-Wales on the other hand is the most popular place in the whole United Kingdom because of its beautiful coast. Mid Wales is always packed with camping sites, holiday resorts, and beach towns. Come during the summer and you will find the coast of Wales to be more alive. Visit the small town and you will find a large number of pubs because of its surrounding universities.
The North of Wales has great attributes of beautiful landscapes which is similar to what you can see in the Snowdonia National Park. A visit to the North of Wales is just like a visit to the Lord of the Rings movie where castles, lakes, streams, and natural beauty are found.
Wales tourism is continuously growing and there is no doubt that it will be one of the most popular places to visit in the United Kingdom.