Caesarstone quartz worktops are a new line of long-lasting and elegantly beautiful surfaces for kitchens. But what is Caesarstone quartz?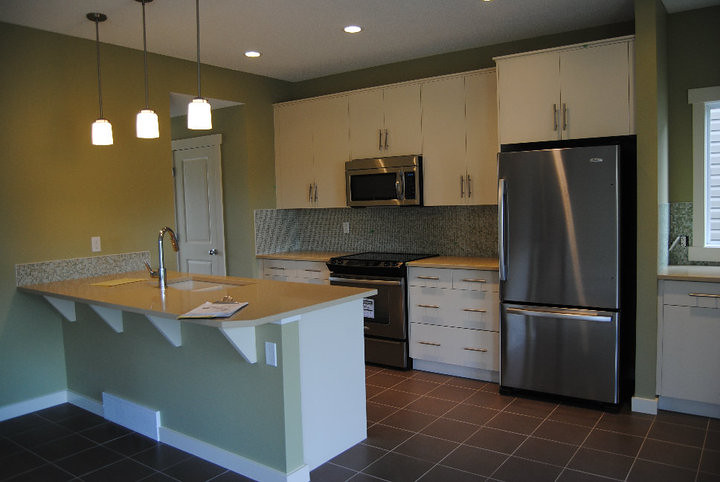 Basically, Caesarstone is the ultimate blend of nature and technology. This engineered quartz surface has been designed to last. The stone is mainly composed of about 93% natural quartz crystals and numerous amounts of polymer resins and special additives for tones.
If you are planning a kitchen remodel, here are the reasons why consider Caesarstone quartz worktop for your kitchen. 
Notably Durable 
Quartz is one of the strongest minerals on the planet, Caesarstone is known to be extremely tough and hard-wearing. This engineered quartz will not chip or crack easily, saving you money on replacements or repairs.
Non-porous 
Caesarstone quartz is non-absorbent and is impervious to spills. Liquid and others can be easily wiped with water and mild detergent and a soft non-abrasive cloth. You will have no fear of stains as it cannot penetrate the surface nor leave any markings. And because of its non-porous surface, it is easy to clean.
Hygienic
Since liquids or food will not stick to the surface, this minimises viral or bacterial growth. Additionally, once the surfaced is thoroughly polished, viruses and bacteria might not have the chance to come back to your home. Caesarstone worktop surfaces are safe for food preparation. Your toddlers and children will be safe from any diseases caused by bacteria growing on any worktop surfaces.
Luxurious and Functional
This durable stone features a super beautiful surface. The designs make it more natural-looking colours with waves and veins. Caesarstone offers a colour palette that is not only natural-looking and sophisticated but also luxurious.
If you are looking to create a contemporary-style kitchen then Caesarstone quartz worktop is right for your kitchen. It can also complement the more traditional kitchen and create a warm and inviting ambiance.